Product Title
F1200 Auto Feeder System/Paging Machine
Product Transaction Information
Brand: CYCJET
Factory Price: Negotiate
Supply Ability: 200sets per Month
Port: Shanghai
Payment Terms: L/C, Cash, Western Union, T/T, Paypal
Min.Order Quantity: 1 set
ODM & OEM: Available, depends on annual sale quantity
Certification: CE
Warranty: 1 Year
Place of Origin: China (Mainland)
Trade terms: FOB, CFR, CIF, EXW
Product Description
F1200 Paging Machine is used to automatically separate stacks of packaging bags or cards, and transfer them to the conveyor belt in single pages. This portable high-speed paging machine can be equipped with different kinds of inkjet printers and laser marking machines to print production dates, batch numbers, anti-counterfeiting marks, patterns on packaging bags, and cards one by one.
So as to reduce the labor force for the cumbersome manual paging, give full play to the advantages of high-speed printing of inkjet printers and laser marking machines, and improve the efficiency of printing work. It is accessible for operation and management.
4. Application of Paging Machine
The paging machine could be used for different kinds of cards, including IC cards, IP cards, PVC cards, etc. Currently, more and more customers want to achieve traceability, they need to print QR codes, Bar codes, UDI codes on the cards with a high-resolution printing effect and high printing speed. Then the high-speed paging machine will work, which could match with inkjet printers and laser marking machines pretty well.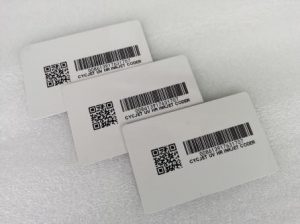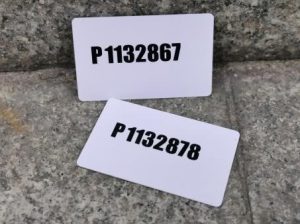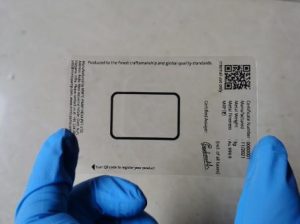 Auto Feeder System/Paging Machine is well-known in the food manufacturing industry. Because the manufacturers always need to print the production dates, expiry dates, batch numbers, logos, QR codes, Bar Codes on all kinds of packaging bags. The paging machine not only can be used for plastic bags, paper bags paging but also can be used for cartons, labels, cardboard, etc.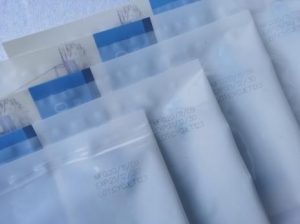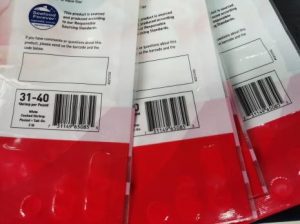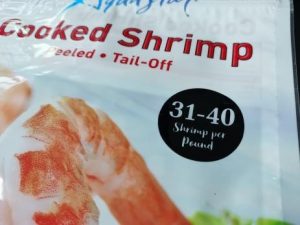 5. Technical Specification of F1200 Auto Feeder System/Paging Machine
| | | |
| --- | --- | --- |
| NO | Name | Parameters |
| 1 | Power | AC220V-50Hz |
| 2 | Motor | Paging Reducer 120W,Conveyor Reducer 120W |
| 3 | Width | 60mm |
| 4 | Products size | 80-400mm |
| 5 | Paging Stability | 10-50m/min |
| 6 | Products Length | 50-320mm |
| 7 | Product Thickness | 0.02-5mm |
| 8 | Belt Width | 350mm |
| 9 | Belt Length | Conveyor length 1330mm,adsorption Length:950mm |
| 10 | Speed Control | Stepless inverter vector type |
| 11 | Paging Machine Performance | High Stability |
| 12 | Power unit | Three phase asynchronous gear reducer |
| 13 | Gearing | Gear/chain/conveyor belt/pagination gear belt |
| 14 | Power Protection | AC integral socket with fuse |
| 15 | Body Material | Main frame profile 30*30/30*60 / stainless steel/industrial steel / 45# steel chrome plating |
| 16 | Gross Weight | 105kgs |
6. F1200 Auto Feeder System/Paging Machine Details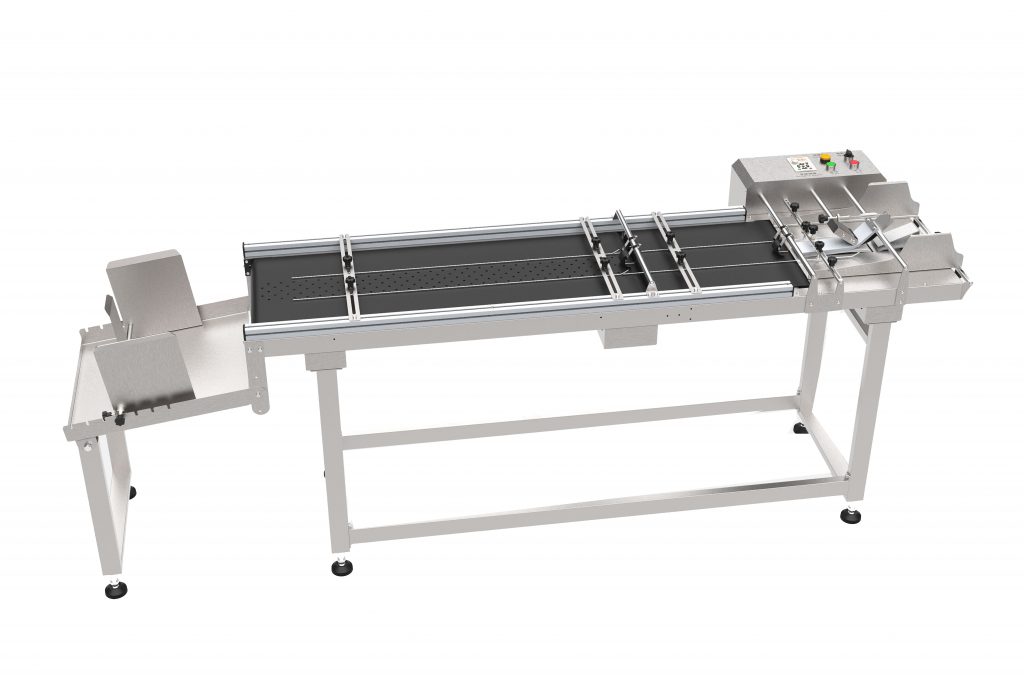 The whole system of paging machine: Imported frequency conversion infinite speed regulation, high-speed automatic paging 60-600 pieces per minute. Qualified structure design, independent shaft, easy and quick to replace wearing parts. And equipped with manual and automatic functions to facilitate debugging and production operations. More importantly, the downstream signal source of the independent counting machine can automatically count the number of pages that can be set, so as to request the number of paging automatic shutdown. The setting range is 1-9999.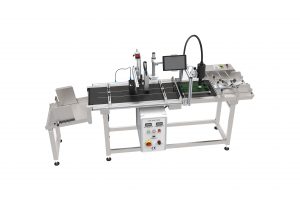 Equipped with coding system: The paging machine could be equipped with different kinds of coding systems, with high paging speed, high precision positioning, and high production efficiency. And the optional accessory is an automatic rewinding device.
Packaging & Shipping of F1200 Auto Feeder System/Paging Machine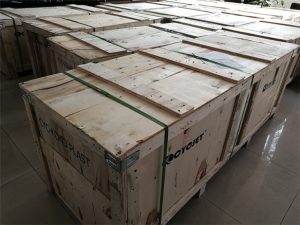 Packed by a brand new wooden case, the woods material proceeded by high-temperature steam. It can satisfy most of the Country's customs requirements.
Size of package: 160*30*30cm, G.W: 105KGS
Communication and cooperation bring perfect close links and unlimited benefits.