CYCJET C700UV High-resolution UV Inkjet Printer
Product Title
CYCJET C700UV High-resolution UV Inkjet Printer/Inkjet Coding Machine
Product Transaction Information
Brand: CYCJET
Factory Price: Negotiate
Supply Ability: 200sets per Month
Port: Shanghai
Payment Terms: L/C, Cash, Western Union, T/T, Paypal
Min.Order Quantity: 1 set
ODM & OEM: Available, depends on annual sale quantity
Certification: CE, SGS, FDA
Warranty: 1 Year
Place of Origin: China (Mainland)
Trade terms: FOB, CFR, CIF, EXW
Product Description
CYCJET C700UV high-resolution inkjet coding machine adopts 7 inches color touch screen, which makes the text inputting more easy and clear. Total Stainless-steel body makes the printer look more durable and beautiful, and is more suitable for industrial workshops. The industrial inkjet printer includes the piezo printhead, which can print 71.8mm height character in a single line, Samsung Micro-chip, which makes the printer more stable. It adopts Micro Piezo Technology.
C700UV inkjet coding system took the high precision head and can be rotation printing. This large character inkjet coding machine not only can print automatic date and time, logo, serial number, random code, bar code, QR code, it also can print variable items, like variable bar code, variable QR code. And this UV inkjet printer also has a file link function, that is if there are several different information needed to print in sequence, just check the file link button, and choose what is needed to print in sequence, then it will print the different printing information in sequence automatically. These are all the basic functions of the CYCJET industrial inkjet printing system.
4. Application of Inkjet Coding Machine
CYCJET C700UV high-resolution inkjet coding machine can work with the clients' production line, to make the printing work, like date and batch number, logo, barcode, as well as material datasheet printing. High-resolution and high-efficiency make it outstanding in carton box printing. What's more, CYCJET C700UV large character UV inkjet printer adopts a piezo inkjet printhead, which is quite ink-saving, which is seriously helpful for the cost-saving for factories.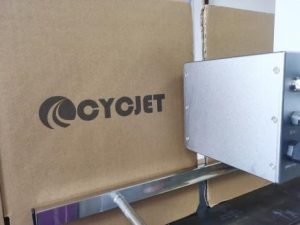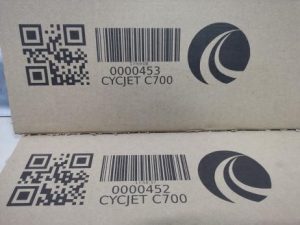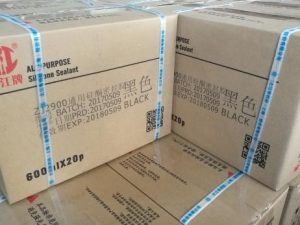 CYCJET C700UV inkjet printer can use UV ink, which is special for plastic materials. With UV ink, the printer is more stable and zero-maintenance and the ink printings on the plastic materials will be permanent, not easy to rub off. What's more, the plastic film production line is at high speed and in roll normally, which requests the ink dry fast after printing. CYCJET C700UV high-resolution inkjet coding machine works with UV ink and UV solidify system can make the ink printing dry as soon as it prints.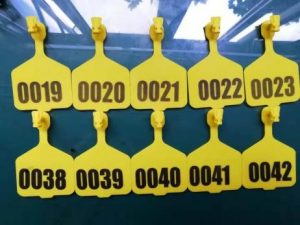 Building materials like WPC boards, free-resistance boards, the raw material will not be used for decoration or advertisement, and the factory would like to make the advertisement identify marking like the supplier logo, certificate logo, etc. Then the CYCJET C700UV large format inkjet coding machine will meet their printing demands perfectly and give them a very suitable printing solution.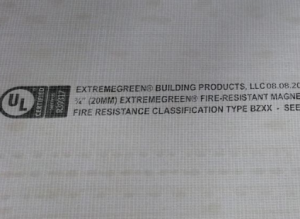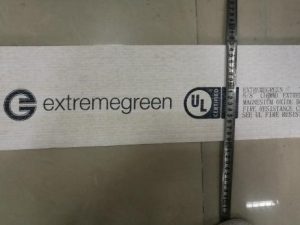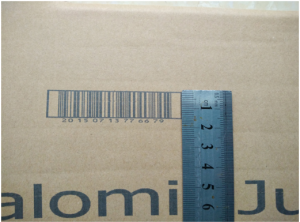 C700UV high-resolution UV inkjet printer is suitable for printing dates, batch numbers, logos, QR codes, and bar codes on non-woven materials, especially for N95, KN95 masks. The machine with high stability and clear printing. There are more than 20 different fonts that can be chosen. The special anti-counterfeit font meets the requirement of preventing from faking goods.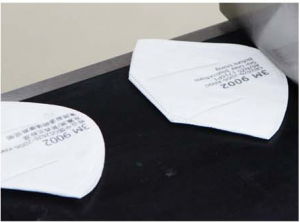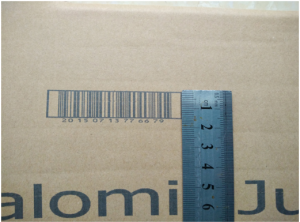 This large-character online UV inkjet printer could print high-resolution production dates, expiry dates, logos, serial numbers, batch numbers, bar codes, QR codes, etc. It is widely used for all kinds of packaging materials. The recognizable QR codes will help the manufacturer or agent to manage goods' quality and cargo movement.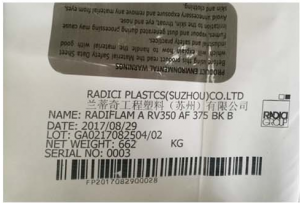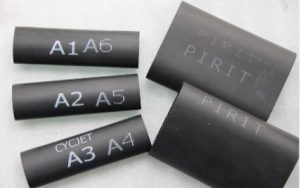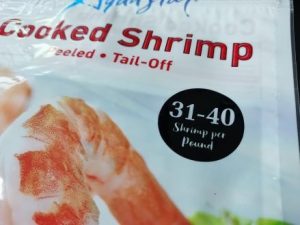 Galvanized steel is a type of metal sheet coated with a protective layer of zinc against moisture penetration and exposure to air. Such a protective coating usually could be applied just on one or both sides or of the steel sheet, which is widely used in the construction industry. Manufacturers always need to use inkjet printers to print large logos, serials numbers, specifications on the galvanized sheets. The high resolution of the C700UV high-resolution inkjet coding machine could meet most customers' needs.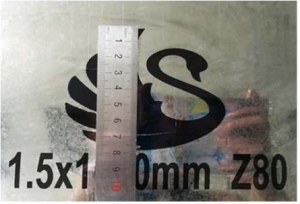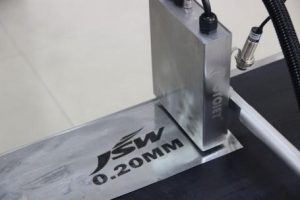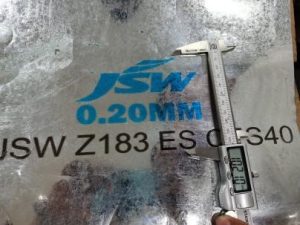 5. Technical Specification of CYCJET C700UV High-resolution UV Inkjet Printer/Inkjet Coding Machine
| | |
| --- | --- |
| Print Height | 2—71.8mm |
| Print Spacing | 8mm-10mm, it is subject to the printing content & ink type |
| Print Lines | The lines unlimited within Max height 71mm. |
| Print Length | Single file max length 20000 dots (the Max height 2.54m when the resolution is 200DPI) |
| Print Speed | 70M/MIN |
| Print Resolution | Max 180dpi |
| Print Fonts | The built-in various font, and horizontal bar, vertical bar, dot-matrix, bold font can be free change. |
| Print Content | Real Date, Real time, Photo, Letter, Shift group, Serial number, Batch number, Lot number Barcode and 2D code can be free print. |
| Print Direction | Upward printing, downward printing, side printing (360°direction printing) |
| Font library | Standard font library is Chinese & English, and The Spanish, Portuguese, Arabic font library can be optional |
| Operator Interfaces | Image-style & Chinese or English (Spanish, Portuguese, Arabic) menu, what you see is what you get. |
| Memory Function | More than 1000pcs text can be storage |
| Ink Type | Ink is originally from UK. There are Solvent-based ink (machine should be regular maintenance); Invisible ink (Machine should be regular maintenance); Oil-based ink (machine maintenance free). |
| Ink Color | Black, Red, Yellow, Blue, Green, white, purple |
| Protection level | Not suitable for high dust, high humidity working environment |
| Weight of Machine | 72.0KG |
| Dimension of Machine | 22*20*17cm |
| Powder | 100—240V, 50/60HZ |
| Humidity Range | 10-90% non-condensing |
| Temperature Range | 5-40°C |
| Others | No need to connect external compressed air, and no need thinner (i.e. solvent) |
6. CYCJET CYCJET C700UV High-resolution UV Inkjet Printer/Inkjet Coding Machine Details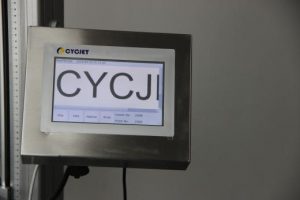 Controller: 7'' color touch panel, WYSIWYW. RS232, USD interfaces. The controller of this inkjet coding machine is in small size, more flexible.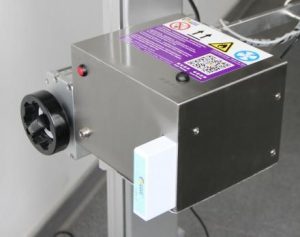 Ink System: The mini ink pump of this UV inkjet printer is internal, which could refill ink automatically without breaking off.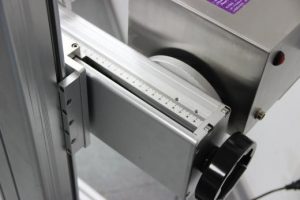 Telescopic Arm: Fine adjust the inkjet system to make the printer suitable for different production lines and printing positions.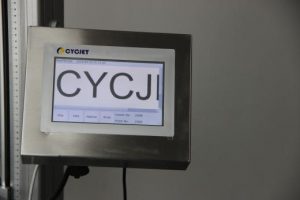 Printhead: Piezo high-resolution printhead can print a max of 71mm in height of letters at a time. The resolution is up to 400 DPI.
Packaging & Shipping of CYCJET C700UV High-resolution UV Inkjet Printer/Inkjet Coding Machine
Packed by brand special cartons with foam inside, which could protect the printer very well. It can satisfy most of the Country's customs requirements.
Size of package: 46*43*72cm, G.W: 29KGS
Communication and cooperation bring perfect close links and unlimited benefits.