CYCJET ALT360Pro Handheld Inkjet Printer
Product Title
CYCJET ALT360Pro Handheld Inkjet Printer/Inkjet Coding Machine/Hand Marking Machine/Steel Tube Marking Machine
Product Transaction Information
Brand: CYCJET
Factory Price: Negotiate
Supply Ability: 200sets per Month
Port: Shanghai
Payment Terms: L/C, Cash, Western Union, T/T, Paypal
Min.Order Quantity: 1 set
ODM & OEM: Available, depends on annual sale quantity
Certification: CE, SGS
Warranty: 1 Year
Place of Origin: China (Mainland)
Trade terms: FOB, CFR, CIF, EXW
Product Description
CYCJET ALT360Pro Hand marking machine adopts original high-resolution printhead, which is with high stability performance and clear printings. This model can print 1-18mm font size. Within 18mm printing height, it can print multi-lines like three, four or five, even ten lines. It has a color touch screen, with which users can input the printing info directly, no need to connect with a PC. New design with Linux operation system, operating more flexibly.
Moreover, the CYCJET ALT360Pro handheld inkjet steel tube marking machine has been widely used in oil & gas pipelines, steel structures, building materials, packaging materials like plywood, cardboard box, label, etc. Based on micro piezo technology, CYCJET ALT360Pro small handheld inkjet coding machine provides high-quality, high efficiency, low cost, and easy operating inkjet printing system all the time.
4. Application of Inkjet Coding Machine
Not restricted by the environment, you can print at any time, anywhere. In addition to data editing and transmission through WiFi, Bluetooth, and other methods, the CYCJET ALT360Pro hand marking machine can be used in outdoor environments according to the needs of asbestos cement boards. With LCD touch screen for real-time editing and printing, which improves efficiency.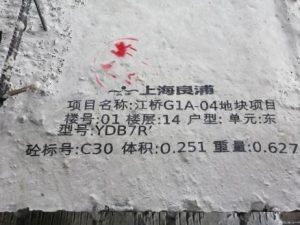 ALT360Pro handheld steel tube marking machine is widely used in the different diameter pipe industry. And it can be print a clear, beautiful, long-lasting logo &product name, date, etc. The printing content is permanent and stable.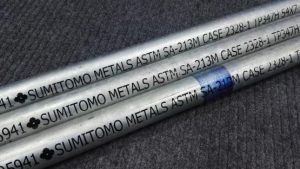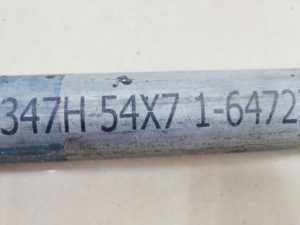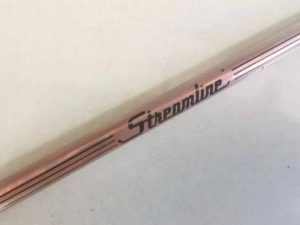 As the steel wall frame involves different components, the CYCJET manual inkjet coding machine comes with an LCD touch screen, which can adjust the font size and related parameters at any time according to the product size. This hand marking machine is multi-purpose, and the ink printed on the metal surface by the special ink can be kept neat and beautiful for a long time. Does not appear discoloration, shifting, and other phenomena.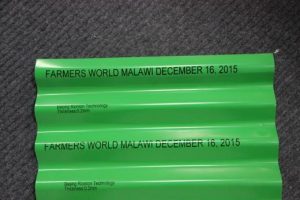 The ALT360Pro handheld inkjet coding machine is also called a portable inkjet printer. It can be carried with you, and it is light and easy to operate. This hand marking machine is widely used in workshops, warehouses, logistics and freight yards, offices, etc. It not only can print simple dates, logos, models, specifications, and other product information, but also can print variable text information, such as variable bar code, variable QR code, serial numbers, linked database on the surface of the cartons and woods.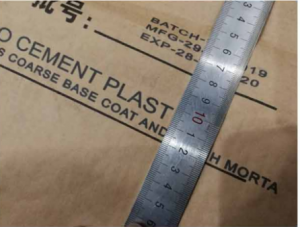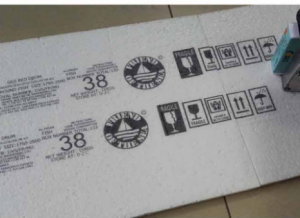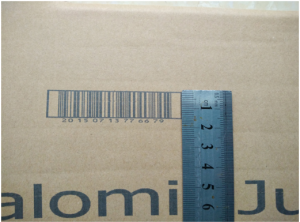 5. Technical Specification of CYCJET ALT360Pro Handheld Inkjet Printer/Inkjet Coding Machine/Hand Marking Machine/Steel Tube Marking Machine
Print Height
1-18mm
Print Spacing
8mm-10mm, it is subject to the printing content & ink type
Print Lines
The lines unlimited within Max height 18mm.
Print Length
Single file max length 20000 dots (the Max height 2.54m when the resolution is 200DPI)
Print Speed
Manual Control
Print Resolution
Resolution height is 200DPI; Cross direction resolution 100-400DPI can be adjustment
Print Fonts
The built-in various font, and horizontal bar,vertical bar,dot-matrix,bold font can be free change.
Print Content
Real Date, Real time, Photo, Letter, Shift group, Serial number, Batch number, Lot number Barcode and 2D code can be free print.
Print Direction
Upward printing, downward printing, side printing (360°direction printing)
Font library
The machine designed in multi-language software including Chinese, English, Russian, Arabic, Korea, Spanish, JAPANESE, you can switch to choose your language.
Operator Interfaces
Image-style & Chinese or English (Spanish, Portuguese, Arabic) menu, what you see is what you get.
Memory Function
More than 1000pcs text can be storage
Display
4.3" Color Touch Screen
Ink Type
Ink is originally from UK. There are Solvent-based ink (machine should be regular maintenance); Invisible ink (Machine should be regular maintenance); Oil-based ink (machine maintenance free).

It can be print on the surface of plastic,glass,metal,paper,wood...

Ink Color
Black, Red, Yellow, Blue, Green, white, etc.…
Weight of Machine Dimension of Machine
1.8KG
200*90*155mm
Rechargeable Batteries
New battery standby about 8hours; print time about 7hours;
Powder
The charger input AC100V-240V,50-60Hz, Output DC 12.6V
Humidity Range
Temperature Range
10-90% non-condensing
5-40°C
External Interface
USB interface, synchronizer.

Others
No need connects external compressed air, and no need thinner (i.e., solvent)
6. CYCJET ALT360Pro Handheld Inkjet Printer/Inkjet Coding Machine/Hand Marking Machine/Steel Tube Marking Machine Details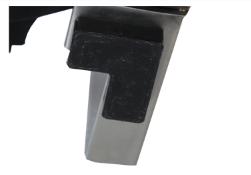 Ink System: The ALT360Pro inkjet coding machine has a total sealed ink system. Its special filter could meet long-time working mode.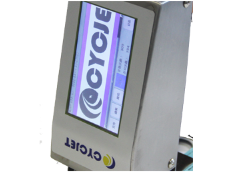 Controller: 4.3-inch touch panel, online editing, no need to connect with PC, userscan input text by color touch screen directly. RS232, USB interface, controller in small size, more flexible.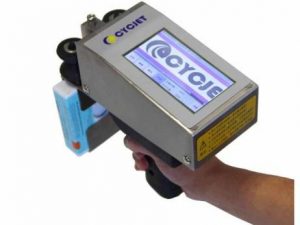 Main Board: The main board inside has a chip and with high stability, it can keep a long time running.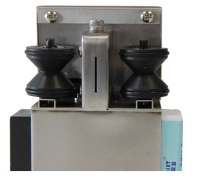 Printhead: Piezo high-resolution printhead can print a max of 18mm in height of letters at a time. The resolution is up to 400 DPI. Both dot-matrix font and bold character is available to be printed. This hand marking machine is all stainless-steel cover designs. The print head protection design prevents the print head from damages caused by scratching and collision.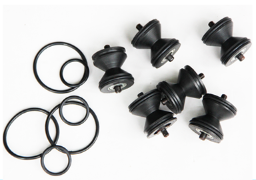 Roller and Band: Anti-corrosion material and special "V" design could meet the flat and uneven surfaces, especially for steel pipes printing. And the roller could be adjusted easily, which could suitable for any size of pipe.

Suitcase: Special suitcase could protect the printer very well, to escape damage in shipping.
Packaging & Shipping of CYCJET ALT360Pro Handheld Inkjet Printer/Inkjet Coding Machine/Hand Marking Machine/Steel Tube Marking Machine

Packed by brand special suitcase, the outside is cartons, which could give the printer double protection. It can satisfy most of the Country's customs requirements.
Size of package: 40*32*31cm, G.W: 8KGS
Communication and cooperation bring perfect close links and unlimited benefits.