CYCJET ALT200Pro Portable Inkjet Printer
Product Title
CYCJET ALT200Pro Portable Inkjet Printer/Inkjet Coding Machine
Product Transaction Information
Brand: CYCJET
Factory Price: Negotiate
Supply Ability: 200sets per Month
Port: Shanghai
Payment Terms: L/C, Cash, Western Union, T/T, Paypal
Min.Order Quantity: 1 set
ODM & OEM: Available, depends on annual sale quantity
Certification: CE, SGS, FDA
Warranty: 1 Year
Place of Origin: China (Mainland)
Trade terms: FOB, CFR, CIF, EXW
Product Description
*The ALT200Pro Portable Inkjet Coding Machine with PC edit or 7inch color touch screen online edit, Color touch screen and what you see is what you want. It is easy to operate;
*Height of the character and size of the dot can be set as you want, The unique anti-counterfeiting font meets the demand of anti-channel conflict;
*With high industry protection Grade, this high-resolution inkjet coding machine can be used in various extreme circumstances such as dusty or moist. The anti-clogged design can decrease the chance of being clogged and work for a long time without failure;
*Multi-protection for head prevents it from scratch, this ALT200Pro inkjet coding machine is more reliable compared with the other inkjet printers of the same kind.
 Application of Inkjet Coding Machine
ALT200Pro inkjet coding machine can print clearly on corrugated pipes, even the ripple depth is as deep as 3cm. The high-resolution printhead and special software design make it can print beautifully and clearly on the corrugated pipes.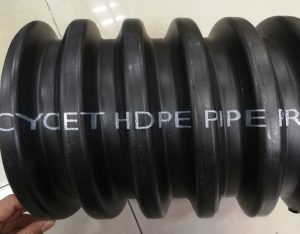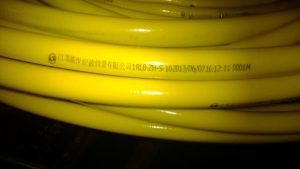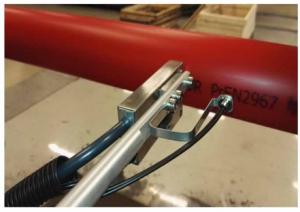 ALT200Pro Inline automatic inkjet coding machine is popular in can printing. It can print both flat and irregular surface printing. The space between the printhead and product surface is 1-10mm. So ALT200 PIJ Inline inkjet coding machine is better than TIJ Inline inkjet printer because the TIJ inkjet printer is only suitable for flat surface printing.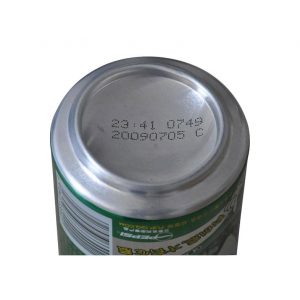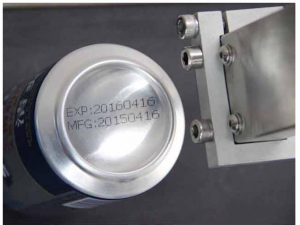 ALT200Pro inline inkjet coding machine is popular in building materials like plasterboard printing. The piezo printhead can ensure clear printings on the rough surface. And this portable inkjet coding machine is specially designed to meet high-speed production. As well as the oil-based ink to make sure printing quick-drying after printing.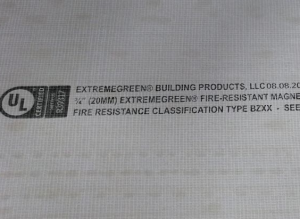 ALT200Pro Portable inkjet coding machine is special in print date, batch number, QR code, and barcode on the plastic bottles. The machine with high stability and clear printing. It can print a max of 30000 bottles per hour.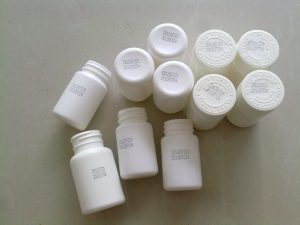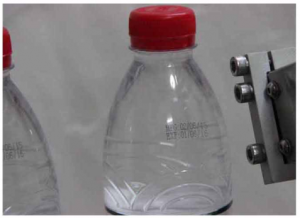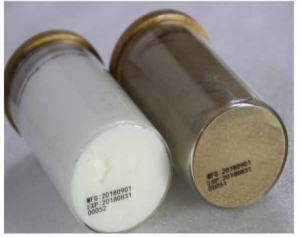 This portable online inkjet coding machine could print high-resolution production dates, expiry dates, logos, serial numbers, batch numbers, bar codes, QR codes, etc. It is widely used for all kinds of packaging materials. The recognizable QR codes will help the manufacturer or agent to manage goods' quality and cargo movement.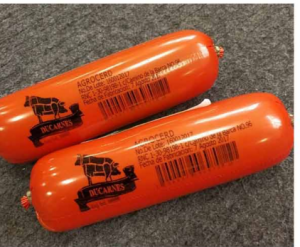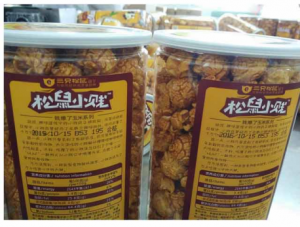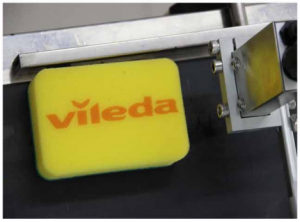 Technical Specification of ALT200Pro Portable Inkjet Printer/Inkjet Coding Machine
Print Height
1-18mm
Print Spacing
8mm-10mm,it is subject to the printing content & ink type
Print Lines
The lines unlimited within Max height 18mm.
Print Length
Single file max length 20000 dots (the Max height 2.54m when the resolution is 200DPI)
Print Speed
40m/min (Cross direction resolution 100DPI)
Print Resolution
Max 180dpi
Print Fonts
The built-in various font, and horizontal bar,vertical bar,dot-matrix,bold font can be free change.
Print Content
Real Date, Real time, Photo, Letter, Shift group, Serial number, Batch number, Lot number Barcode and 2D code can be free print.
Print Direction
Upward printing, downward printing, side printing (360°direction printing)
Font library
The machine designed in multi-language software including Chinese, English, Russian, Arabic, Korea, Spanish, JAPANESE, You can switch to choose your language.
Operator Interfaces
Image-style & Chinese or English (Spanish, Portuguese, Arabic) menu, what you see is what you get.
Memory Function
More than 1000pcs text can be storage
Display
4.3" Color Touch Screen
Ink Type
Ink is originally from UK. There are Solvent-based ink (machine should be regular maintenance); Invisible ink (Machine should be regular maintenance); Oil-based ink (machine maintenance free).

It can be print on the surface of plastic,glass,metal,paper,wood...

Ink Color
Black, Red, Yellow, Blue, Green, white, etc…
Weight of Machine
5.1KG
Rechargeable Batteries
New battery standby about 8hours; print time about 7hours;
Powder
The charger input AC100V-240V,50-60Hz, Output DC 12.6V
Humidity Range
Temperature Range
10-90% non-condensing
5-40°C
External Interface
USB interface, synchronizer.

Others
No need connects external compressed air, and no need thinner (i.e. solvent)
6. CYCJET ALT200Pro Portable Inkjet Printer/Inkjet Coding Machine Details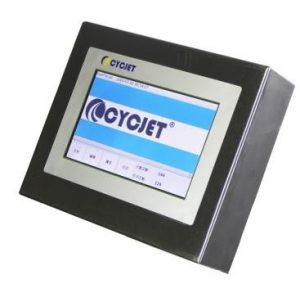 Ink System & Controller: The ink system and controller are all in one design, it is portable in small size. Easy to operate and run.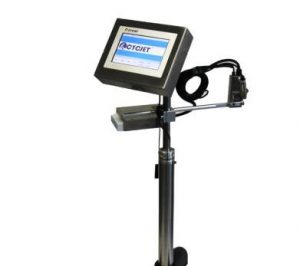 Telescopic Stand: Fine adjust the ink system to make this inkjet coding machine suitable for different production lines and printing positions.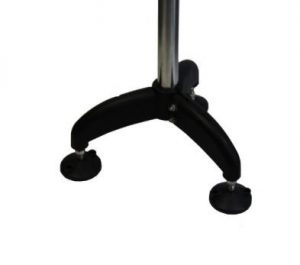 Triangle Base: Triangle stands to make the printer stand stable, hard to slant to damage the printing.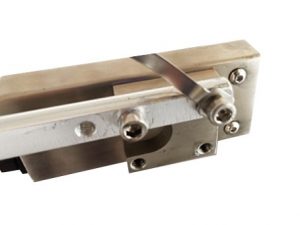 Printhead: Piezo high-resolution printhead can print a max of 18mm in height of letters at a time. The resolution is up to 400 DPI.
Packaging & Shipping of CYCJET ALT200Pro Portable Inkjet Printer/Inkjet Coding Machine
Packed by brand special cartons with foam inside, which could protect the printer very well. It can satisfy most of the Country's customs requirements.
Size of package: 43*43*33cm, G.W: 12KGS
Communication and cooperation bring perfect close links and unlimited benefits.