CYCJET Smart ISmall Handheld Inkjet Printer/Inkjet Coding Machine/Hand Marking Machine/Thermal Inkjet Printer
1. Product Title
CYCJET Smart I Small Handheld Inkjet Printer/Inkjet Coding Machine/Hand Marking Machine/Thermal Inkjet Printer
2. Product Transaction Information
Brand: CYCJET
Factory Price: Negotiate
Supply Ability: 200sets per Month
Port: Shanghai
Payment Terms: L/C, Cash, Western Union, T/T, Paypal
Min.Order Quantity: 1 set
ODM & OEM: Available, depends on annual sale quantity
Certification: CE, SGS
Warranty: 1 Year
Place of Origin: China (Mainland)
Trade terms: FOB, CFR, CIF, EXW
3. Product Description
CYCJET Smart I small handheld inkjet coding machine with newest HP technology thermal foaming inkjet printing, which is also called thermal inkjet printer. With a special design, it can print a max of 12.7mm in height for a single line to meet small character coding requests. There are 1-12.7mm, 1-25.4mm, 1-50mm models for this hand marking machine. When small character printing couldn't meet customers' needs, we also could splice two print heads to achieve a max of 50mm in height printing.
What's more, both handle type and online type of this inkjet coding machine are available. If you want to use it by a portable method, you can choose the handheld one, with battery and cartridge, it is only 1.5kg. If you want to use it for online production, there are online types for your demand. Variable data or fixed data are available to print.
4. Application of Inkjet Coding Machine
The smart I small handheld inkjet coding machine is also called a portable inkjet printer. It can be carried with you, and it is light and easy to operate. This hand marking machine is widely used in workshops, warehouses, logistics and freight yards, offices, etc. It not only can print simple dates, logos, models, specifications, and other product information, but also can print variable text information, such as variable bar code, variable QR code, serial numbers, linked database on the surface of the cartons and woods.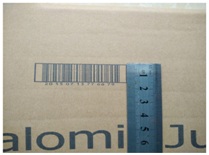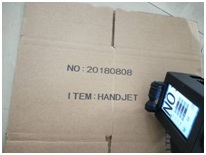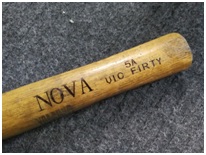 Smart I handheldthermal inkjet printeris widely used in the different diameter PVC pipe industry. And it can be print a clear, beautiful, long-lasting logo &product name, date, etc. The printing content is permanent and stable.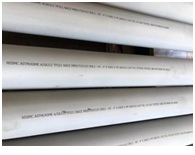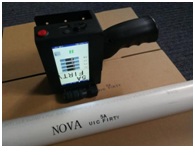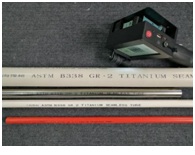 5. Technical Specification of CYCJET Smart I Small Handheld Inkjet Printer/Inkjet Coding Machine/Hand Marking Machine/Thermal Inkjet Printer
Print Height
1-12.7mm; 1-25.4mm; 1-50mm
Print Spacing
1mm-3mm,it is subject to the printing content & ink type
Print Lines
The lines unlimited within Max height 12.7mm.
Print Length
Single file max length 90mm
Print Speed
60m/min (Cross direction resolution 100DPI)
Print Resolution
Resolution height is 185DPI; Cross direction resolution 100-600DPI can be adjustment
Print Fonts
The built-in various font, and horizontal bar,vertical bar,dot-matrix,bold font can be free change.
Print Content
Real Date, Real time, Photo, Letter, Shift group, Serial number, Batch number, Lot number Barcode and 2D code can be free print.
Print Direction
Side printing(upward and downward print optional)
Font library
Standard font library are Chinese & English, and The Spanish,Portuguese,Arabic font library can be optional
Operator Interfaces
Image-style & Chinese or English ( Spanish,Portuguese,Arabic)menu, What you see is what you get.
Memory Function
More than 1000pcs text can be storage
Display
3.5 inch color touch screen
Ink Type
The printhead and ink are one,easy to renew.And can avoid environment pollution.There is low leval warning.It may affect the consistently printing when renew the ink cartridge.
It can be print on the surface of plastic,glass,metal,paper,wood...
Ink Color
Black, Red,Yellow, Blue,Green,white, etc…
Each Ink Cartridge
Each ink cartridge can be print  2mm character 400000pcs.when efficient production:
Weight of Machine Dimension of Machine
6KG
39*316*30cm
Powder
The charger input AC100V-260V,50-60Hz, Output DC 12V
Humidity Range
10-90% Non-condensing
Temperature Range
5-40°C
External Interface
USB interface, Sensor (Optional), synchronizer (Optional).
Others
No need connect external compressed air, and no need thinner (i.e. solvent)
6. CYCJET Smart I Small Handheld Inkjet Printer/Inkjet Coding Machine/Hand Marking Machine/Thermal Inkjet Printer Details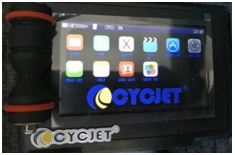 Controller: 5-inch touch panel, online editing, no need to connect with PC, userscan input text by color touch screen directly. RS232,USB interface, controller in small size, more flexible.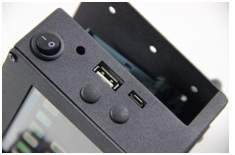 USB Port: This smart small handleinkjet coding machine with USB Port, built-in large capacity storage. The customers can input any logo & special symbols into the printer by USB.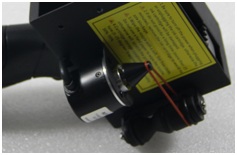 Roller: It is resistant to abrasion, has strong stability, and has high viscoelasticity.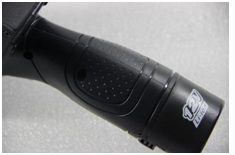 Handle: The handle design of this thermal inkjet printer accords with the principle of human physical engineering, and it will not be uncomfortable for long time use.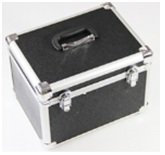 Suitcase: Special suitcase could protect the printer very well, to escape damage in shipping.
7. Packaging & Shipping of CYCJET Smart I Small Handheld Inkjet Printer/Inkjet Coding Machine/Hand Marking Machine/Thermal Inkjet Printer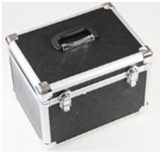 Packed by brand special suitcase, the outside is cartons, which could give the printer double protection. It can satisfy most of the Country's customs requirements.
Size of package: 36*24*20cm, G.W: 5KGS
Communication and cooperation bring perfect close links and unlimited benefits.