CYCJET Smart II Online Inkjet Printer
1. Product Title
CYCJET TIJ Smart II Thermal Foaming Online Inkjet Printer
2. Product Transaction Information
Brand: CYCJET
Factory Price: Negotiate
Supply Ability: 200sets per month
Port: Shanghai
Payment Terms: L/C, Cash, Western Union, T/T, Paypal
Min. Order Quantity: 1 set
ODM & OEM: Available, depends on annual sale quantity
Certification: CE, SGS, FDA
Warranty: 1 Year
Place of Origin: China (Mainland)
Trade terms: FOB, CNF, CIF, EXW
3. Product Description
The Smart II-12 inkjet printer can print a max height of 12.7mm with a single print head. It has a color 7″ touch screen, and you can input the printing information directly through the screen, no need to connect with a PC.
WYSIWYG. Smart II Series Inkjet Printer is a high-resolution printer with a touch screen developed on HP print tech, featured as high-resolution and high print speed. It can control 1-4 print heads. It can print variable data including text, batch number, production & expiration date, and image, matching with various kinds of production lines, like small boxes, bottles, jars, cans, spare-parts, etc.
4. Application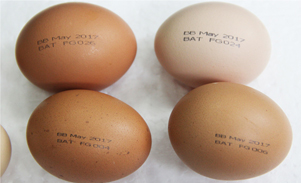 Smart II series inkjet printer can use four print heads to work together, to make inkjet printing on eggs with the egg tray. The machine can
achieve high-resolution printing and zero maintenance.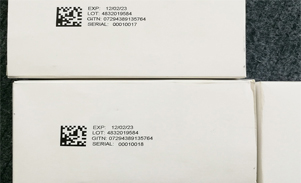 Unique code like QR code or DataMatrix code is very popular in medicine package nowadays. CYCJET Smart II series online inkjet printer can work with the production line and read data from the anti-faking system, then to make the QR code printing.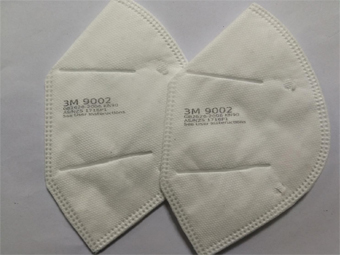 The high-resolution online inkjet printer can print logo, FDA sign, letter, number, etc. Besides, it can meet the high-speed production line
of the face masks.
| | |
| --- | --- |
| Type | High Resolution/TIJ/Thermal Foaming Online Inkjet Printer |
| Print Height | 2-12.7mm |
| Print Spacing | 1mm-3mm, it is subject to the printing content & ink type |
| Print Lines | The lines are unlimited within max's height of 12.7mm with a single print head. Max can be with 4 print heads. |
| Print Length | Single file max length 90mm |
| Print Speed | 60m/min |
| Print Resolution | Resolution height is 185 DPI; Cross direction resolution 100-600 DPI can be adjusted |
| Print Fonts | The built-in various font and horizontal bar, vertical bar, the dot-matrix, bold font can be free change. |
| Print Content | Real Date, Real-time, Photo, Letter, Shift group, Serial number, Batch number, Lot number, Bar code, and 2D code can be freely printed. |
| Print Direction | Side printing (upward and downward print optional) |
| Font Library | Standard font libraries are Chinese & English, and The Spanish, Portuguese, Arabic font library can be optional |
| Operator Interfaces | Image-style & Chinese or English ( Spanish, Portuguese, Arabic) menu, what you see is what you get. |
| Memory Function | More than 1000pcs text can be storage |
| Display | 3.5inch color touch screen |
| Ink Type | The printhead and ink are one, easy to renew. And can avoid environmental pollution. There is a low-level warning. It may affect the consistency of printing when renewing the ink cartridge. It can be print on the surface of plastic, glass, metal, paper, wood, etc. |
| Ink Color | Black, Red, Yellow, Blue, Green, white, etc. |
| Each Ink Cartridge | Each ink cartridge can be print 2mm character 400000pcs when efficient production |
| Weight of Machine | 6KG |
| Dimension of Machine | 39*31*30cmss |
| Powder | The charger input AC100V-260V,50-60Hz, Output DC 12V |
| Humidity Range | 10-90% Non-condensing |
| Temperature Range | 5-40°C |
| External Interface | USB interface, Sensor (Optional), synchronizer (Optional). |
| Others | No need to connect external compressed air, and no need for thinner (i.e. solvent) |
6. Product Details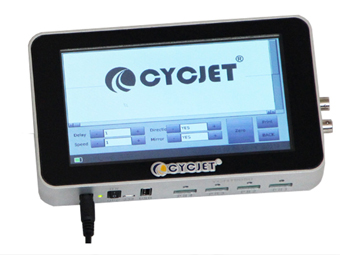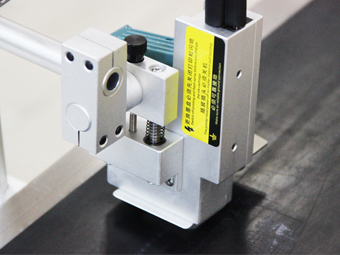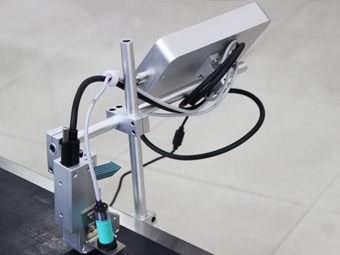 Industrial Controller. Create and edit message through the professional laser marking control software, support Win Xp, Windows 7 & Windows 10.
Communication and cooperation bring perfect close links and unlimited benefits.