CYCJET Stationary UV Laser Coding Machine 5W
Product Title
CYCJET Stationary UV Laser Coding Machine
Product Transaction Information:
Brand:GARNER
GUS3/GUS5/GUS10
Factory Price:Negotiate
Supply Ability:200sets per Month
Port:Shanghai
Payment Terms:L/C, Cash, Western Union, T/T, Paypal
Min Order Quantity:1 set
ODM & OEM:Available, depends on annual sale quantity
Certification:CE, SGS, FDA
Warranty: 1 Year
Place of Origin: China (Mainland)
Trade terms: FOB, CFR, CIF, EXW
Product Description
The stationary marking machine was an economic equipment, special for plastic product laser coding, like Consumer electronic, electronic parts (switch, relay), common household appliance, PCB etc.
According to the UV laser technology, the laser beam carries less heat energy than fiber and co2 laser source, it will not burn the product surface and physical function. The UV Laser marking result will be better than co2 and fiber on other material which can not print by normal laser marking machine. The marking effect is fine and can be repeatedly processed, and the high-precision & tiny spot ensures the perfect marking result, and it is no contact marking, so the marking effect is permanent.
4. Application
Consumer electronics products are developed fast recent years, it required high accuracy and good performance. According to the industry standard, PCB and other electronic parts must mentioned each parts information. Such as serial no, QR CODE, Barcode, the traditional marking way can not match this point, so the UV laser marking machine opportunity is coming. As a non-contact laser processing technology, it is an ideal process for the above-mentioned new material processing due to its unique advantages such as high efficiency, high precision, small thermal effect and space selectivity.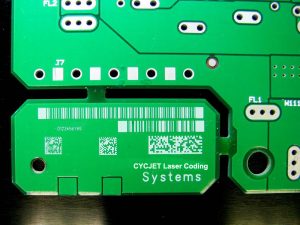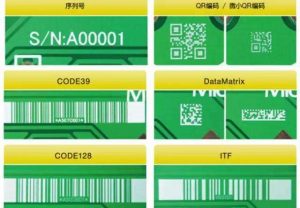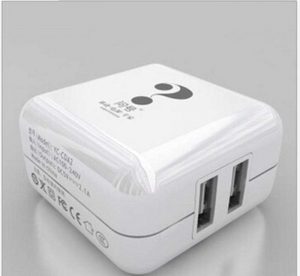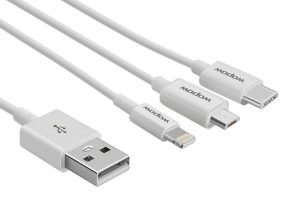 Glass surface & inner carving
In our daily life, the glass play an important role in house, restaurant, hotel, office. People hope the glass product(bottle, plate, handicraft) can have some pictures, logo, or some special mark. The old way is produced it by sand blasting, but it is high pollution and some harmful substance attached the surface, people can not accept it. After high power UV laser mass production, the laser engraving become the excellent solution for glass marking. UV laser marking machine could get a perfect marking on the glass, whatever surface and inner. The customer could mark any information on the glass surface or inside of the glass, they could make the glass product as an unique art ware.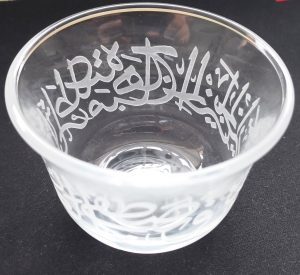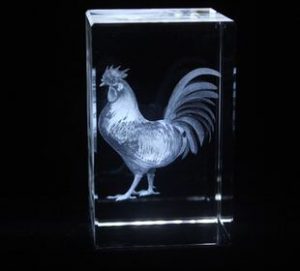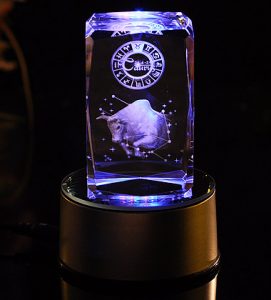 Electronic spare parts & Wall Switch
UV Laser coding machine can mark the black message on the electronic part and switch surface, it is a permanent coding that can not removed by any solvent and cleaner.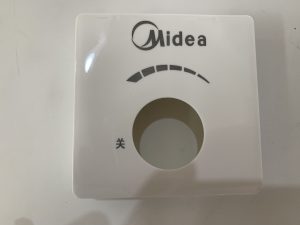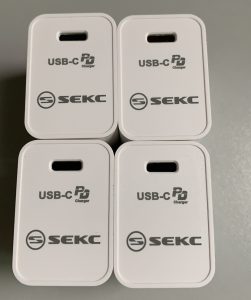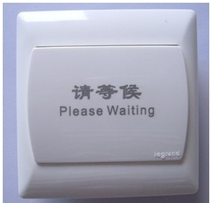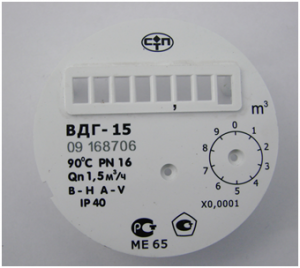 5:Technical Specification
   Model       Item                                
GUS Stationary UV Laser Marking Machine
PERFORMANCE
Frame Material
ALUM.
Laser Device
 UV Laser
Power
3W/5W/10W
Laser Wavelength
355nm
Galvanometer
deflection
High Precision dual dimensional scanning system
Marking speed
≤12000mm/s
Master Control
Highly integrated board with 10-inch Color Touch screen
Operating System
LINUX based with High-Speed Pipe Marking Software
Cooling
High-Capacity Water Cooling System
Marking Specifications
Focus Distance
Focus 200mm
Marking line type
Dot matrix, bold, vector all in one (both dot matrix and vector)
Minimum line width
0.01mm
Repeatability accurate
positioning
0.003mm
Marking Area
Standard 110mm×110mm(Customized available)
Marking height
Standard Character height 110mm
Marking Length
Unlimited
Positioning mode
Red light positioning and focusing
Number of characters
Any line(multi-line) within marking range
Support type
Typeface
Chinese , English, available to customized
Marking
Number, logo, image, letter, serials number, system date & time,etc...
File format
CNF/PLT
Bar code
CODE39、CODE128、CODE126、QR、Z-Code
Others
Power Supply
100-220V/50-60HZ
Power Consumption
600W
Net Weight
68kg
Oversize
500mmX450mmX150MM
Environmental Requirement
0℃-45℃; humidity≤95%;    non-condensing; no shaking
The Quality Standard of CYCJET UV Laser Marking Machine
GB 7247-87
Radiation safety of laser products, requirements for equipment classification and user's Guide
GB10320-88
Electrical safety of laser equipment and facilities
ISO 9000-3
International software standards
GB/T12123-89
Sales packaging process
IEC 536
Classification of electrical and electronic equipment for protection against electric shock
Communication and cooperation bring perfect close links and unlimited benefits.