CYCJET B400Plus Inkjet Printer
1. Product Title
CYCJET B400Plus CIJ Small Character Industrial Inkjet Printer
2. Product Transaction Information
Brand: CYCJET
Factory Price: Negotiate
Supply Ability: 200sets per month
Port: Shanghai
Payment Terms: L/C, Cash, Western Union, T/T, Paypal
Min. Order Quantity: 1 set
ODM & OEM: Available, depends on annual sale quantity
Certification: CE, SGS, FDA
Warranty: 1 Year
Place of Origin: China (Mainland)
Trade terms: FOB, CNF, CIF, EXW
3. Product Description
CYCJET B400Plus high-speed small character inkjet printer can print a maximum of 32 dot matrix characters. Through innovative design, the electrical systems, ink systems, nozzle make the inkjet printer achieve greater stability. It is popularly used in high-speed production lines like food, beverage, beer, wine, oil, cables, pipes, etc.
Features:
Simple:
English interface, easy to understand & operate.
The most intuitive pull-down menu reduces training needs for operators.
The text that you see what created and edited.
Large size displays and full keyboards designed to accommodate industrial environmental stability working.
One Key Start/shutdown, automatic flush ink pipe when switching/on the machine.
Integration all in one motherboard, improve stability and easy to maintain.
Intuitive display state, one key machine state diagnosis.
Ink system drawer designed, simple maintenance & refill consumable.
Reliable:
Simple, well-compact, strong industrial design.
Waterproof, dust-resistant adapt to the harsh production environment.
Reduce Replacement change frequency of accessories to ensure long-time working reliability.
Strong, reliable, easy to repair printing head. Intelligent cleaning technology-automatic cleaning of the print head when shutdown, ensures the best boot and print performance.
Economic:
Fully functional, cost-effective, and long warranty.
Easy to diagnose and repair (no need to replace expensive modules).
The most intuitive icon user interface reduces training time for operators.
Long time maintain interval, then reduce downtime.
No need to replace costly ink modules - avoid waste.
The larger capacity of consumables tank, reducing manual intervention.
4. Application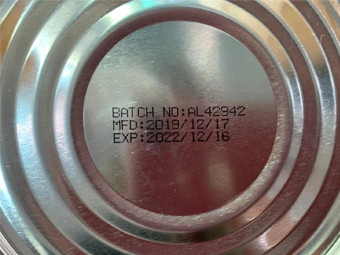 Metal cans are generally used to hold powdered substances, such as milk powder, soybean powder, etc. Therefore, iron cans are packaging containers, which are widely used for food, and food has a certain shelf life. So, it is necessary to print the production date and other information on the iron cans to identify when the food was produced to ensure product safety.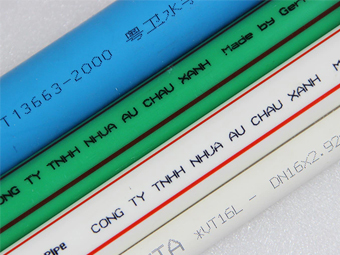 Different plastic tubes have different applications. So plastic tube factories have to make clear identify marking on the tubes when producing,
including the size, date, application, standard, etc. The tube production line will not stop anymore, in other words, they will keep printing
for 7*24hours, which requires the CIJ inkjet printer in high stability. What's more, the running cost is very important. CYCJET B400Plus high-speed
inkjet printer adopts ruby nozzles and a special ink system, which make the printer in low ink-costing to meet the 7*24 hours working time.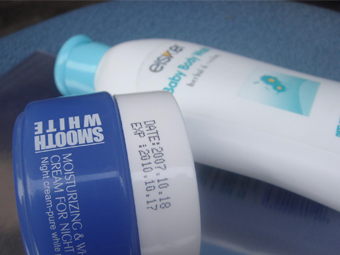 The daily chemical industry has a wide range of product packaging and different materials, such as plastic/glass bottles, soft tubes, foil bags,
small boxes, etc. Cosmetics is popularly used by everyone nowadays. So assuring its quality and safety is a great concern. CYCJET small character
batch number inkjet printer can not only print automatic date and time, logo, serial number, random code, Bar code, QR code, it also supports
multi-lines printing, can print variable items, like variable Bar code, variable QR code, Data Matrix code, etc. Based on its high integration
and stability, the CYCJET B400Plus Industrial inkjet printer can meet 24hours continuous working.
| | |
| --- | --- |
| Type | B400Plus CIJ/Small Character/Industrial Inkjet Printer |
| Operation Interface | 13" Color Touch Screen |
| Nozzle | 60μ |
| Printing Height | 12-15mm |
| Printing Line | 1-5 lines |
| Dot-matrix | 32 |
| Printing Distance |  2-15mm |
| Max Printing Speed | 300m/min |
| Input System | US Standard Keyboard with LCD display |
| Font Type | 5x5, 5x7, 7x9, 9x11, 11x16, 16x24, 24x32 printing |
| Ink Type | Solvent/Black |
| Printhead | D35xL260mm, Head with Constant temperature module |
| Ink Pipe | D21mmxL270mm |
| Bending Radius | 150mm |
| Power Supply | 11-240V, 50/60HZ |
| Power Supply | 120W-150W |
| Temperature Scope | 5-45℃ |
| Humidity | 30-90%(no frost) |
| Interface | RS232/SD Card |
| Print Content | Date, serial number, the graphic can be edit by computer directly. The message, graphics, fonts can import or export via a USB flash disk. Bar code (128 yards), QR code printing, extensions function of computer on-line printing. |
| Others | Machine LCD panels with LED lamp screen, direct display real-time status with texts, easy to observe the workshop, also can optionally increase the warning lamp based on the requirement. |
6. Product Details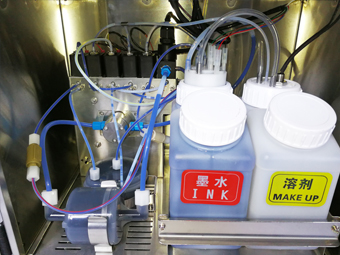 Ink System: Total sealed ink system. Special filter meets long-term working mode.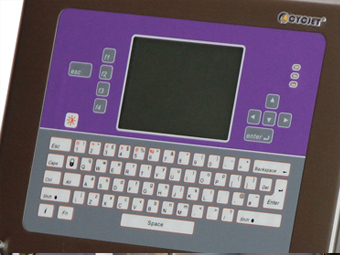 Controller: 13" color touch panel, WYSIWYG. RS232, USB interfaces. The controller is small in size, more flexible.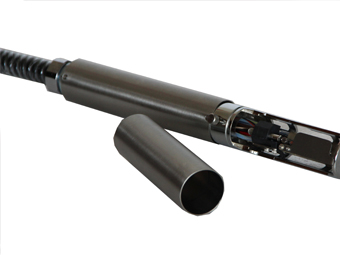 Print Head: Gem nozzles, good precision. Anti-block and self-cleaning design.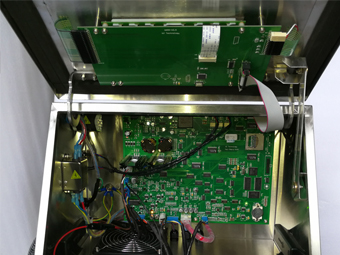 Circuit: Precise cables array makes sure that printer runs stably all the time. Insulation sealed design.
Communication and cooperation bring perfect close links and unlimited benefits.