CYCJET Large Character ALT160Plus DOD Hand jet Printer
. Product Title
CYCJET Large Character ALT160Plus DOD Hand jet Printer/ Inkjet Coding Machine/Hand Marking Machine
Product Transaction Information
Brand: CYCJET
Factory Price: Negotiate
Supply Ability: 200sets per Month
Port: Shanghai
Payment Terms: L/C, Cash, Western Union, T/T, Paypal
Min.Order Quantity: 1 set
ODM & OEM: Available, depends on annual sale quantity
Certification: CE, SGS
Warranty: 1 Year
Place of Origin: China (Mainland)
Trade terms: FOB, CFR, CIF, EXW
4. Application of Inkjet Coding Machine
Steel is an indispensable material in national construction, manufacturing, and people's daily life. It is widely used and widely used. According to the shape of the section, steel is generally divided into four categories: profiles, plates, pipes, and metal products. Different steels need the corresponding national standard identification-related model, batch number, specification size, company information, etc. CYCJET ALT160Plus Inkjet Coding Machine stylish and compact design for easy carrying of logos in any scene.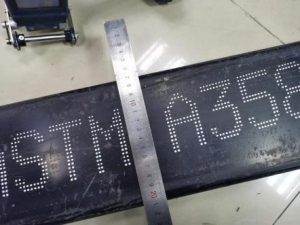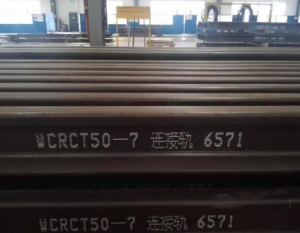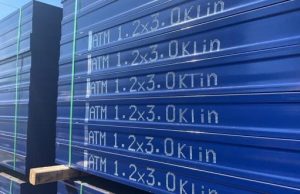 The prefabricated concrete building is a concrete structure type building constructed mainly by reinforced concrete prefabricated components and assembled on-site, which improves the engineering quality and construction efficiency. The designed concrete prefabricated components are various, in order to provide on-site Assembly efficiency requires identification of the number. Due to the variety of on-site prefabricated components, a large number of different templates need to be prepared for painting, which increases the workload and has higher fault tolerance.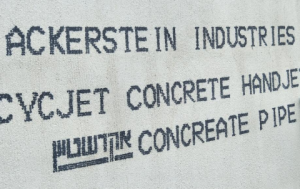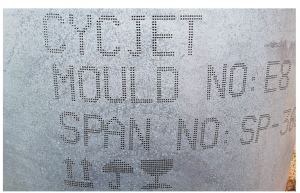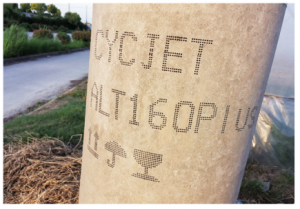 CYCJET has abandoned these drawbacks. The compact shape is equipped with a large LCD touch screen. It does not need to carry a large number of templates so that this hand marking machine can edit and adjust the font size according to different concrete prefabricated components anytime and anywhere.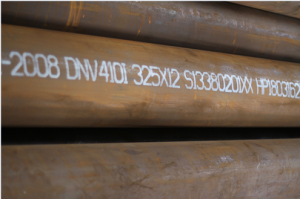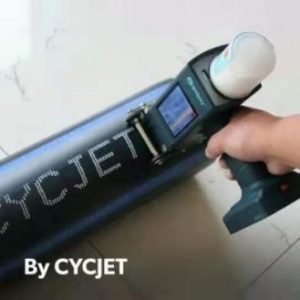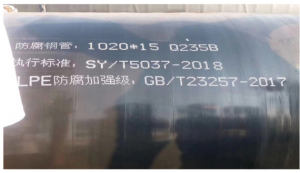 Due to the different diameters and shapes, steel pipes can be roughly divided into round, square, rectangular, and special-shaped steel pipes, etc. Most of them are used in conveying pipelines, engineering structures, thermal equipment, petrochemicals, machinery manufacturing, geological drilling, high-pressure equipment, Highway bridges, and other aspects. Therefore, it is necessary to adopt a more efficient printing method for marking work. The ALT160Plus hand marking machine can meet the needs of steel pipe enterprises in production identification, and adjust the printing content, font size, and printing at any time through touch screen, WIFI, Bluetooth, etc. parameters. Whether it is a circular, rectangular, or profiled steel tube surface can be easily done.
Most of the storage of steel pipes is outdoors. The compact and exquisite shape design of the CYCJET ALT160Plus DOD handheld Inkjet Coding Machine combines up to 16 hours of endurance. It can be easily used in outdoor or other environments for a long time.
5. Technical Specification of CYCJET Large Character ALT160Plus DOD Hand jet Printer/Inkjet Coding Machine/Hand Marking Machine
| | |
| --- | --- |
| Print Height | 25--62mm |
| Print Spacing | 8—10mm |
| Print Lines | Max 2 lines |
| Basic configuration | printing max two lines of numbers, or English, all the national standard database of Chinese characters and English letter, self simple graphics, the machine without external gas source, free warranty for one year. |
| Print Speed | 60m/min |
| Software Function | Real-time clock date, product counting, frequency |
| Operation Function | English operation system, Delay in printing, the font width, font height, orientation, self-cleaning, sensor settings. |
| Print Content | Real Date, Real time, Letter, Shift group, Serial number, Batch number, Lot number can be free print. |
| Print Direction | Upward printing, downward printing, side printing(360°direction printing) |
| Operator Interfaces | Image-style & Chinese or English ( Spanish, Portuguese, Arabic)menu, What you see is what you get. |
| Memory Function | More than 60pcs text can be storage |
| Ink Color | Black, Red, Yellow, Blue, white, |
| Protection level | Not suitable for high dust, high humidity working environment |
| Weight of Machine | 1.80kg |
| Powder | AC220V±10%, 50-60HZ, 5 W; |
| Humidity Range | 10-90% Non-condensing |
| Temperature Range | 5-40°C |
| Others | No need to connect external compressed air, and no need thinner (i.e. solvent) |
6. CYCJET Large Character ALT160Plus DOD Hand jet Printer/Inkjet Coding Machine/Hand Marking Machine Details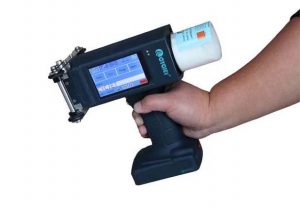 Single Handle: All plastic cover makes the inkjet coding machine lightweight, easy to handle.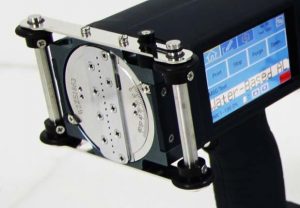 Mini Rollers: Three mini rollers' design makes the hand marking machine more flexible when doing printing works on different surfaces. It is suitable for both large and small products.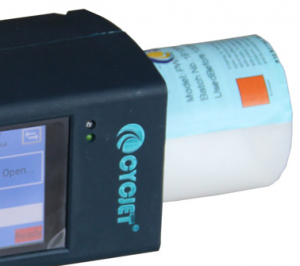 Total sealed ink system: The ink system is totally sealed, which escapes air doing into the ink system then leads to unclear printing results.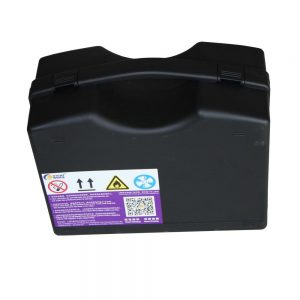 Suitcase: Special suitcase could protect the printer very well, to escape damage in shipping.
Packaging & Shipping of CYCJET Large Character ALT160Plus DOD Hand jet Printer/Inkjet Coding Machine/Hand Marking Machine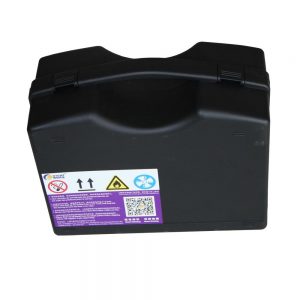 Packed by brand special suitcase, the outside is cartons, which could give the printer double protection. It can satisfy most of the Country's customs requirements.
Size of package: 50*40*30cm, G.W: 12KGS
Communication and cooperation bring perfect close links and unlimited benefits.